HOT OFF THE PRESS!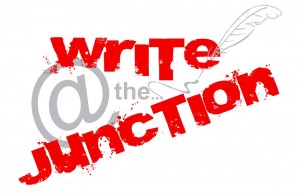 H-arts is very proud and excited to announce news HOT OFF THE PRESS! Karen's play "Say You Love Me" has been the subject of a creative writing workshop initiative for Advanced Higher English pupils.
Karen has been working with Hazel Keay to promote WRITE@theJUNCTION… And promote she did!!
So, we are delighted to now officially launch the new Junction with news that 50 Inverclyde pupils (hosted in Notre Dame High School) and pupils from across the entire West Dunbartonshire Council will be seeing the play and working with Karen next month!
GREAT WORK Hazel! Here's to our continued joint working, success and development of our venture
https://www.facebook.com/photo.php?fbid=257324437766178&set=a.169938466504776.1073741827.126939050804718&type=1&theater