Story Junction
Taking young children and "their adults" to the magical world of books and storytelling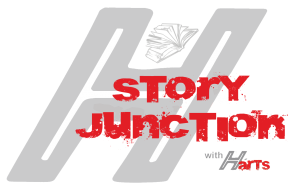 What we offer at Story Junction:
Storytelling Sessions:
You and the children (private parties and groups for babies – age 5) will enjoy bringing characters and magical places alive in the land of books. This will ignite young children's interest in reading, encourage and promote a calming, enriching activity between adults and children.
Children will have the option of joining in with particular parts of the story and will be enthralled in these pre-reading / pre-drama participation sessions.
Private Party Appearances:
For a wee person's birthday party… With a specially written story which will include the birthday boy/girl and their favourite things! Use of Makaton (a mime-style of sign language popularly used to increase communication of toddlers – decreasing frustration) can also be included.
The design of sessions and books chosen, mean that children will enjoy some stimulation before experiencing a story with calming effects. You can join a weekly group or book private sessions for gatherings, clubs or events.
Recent appearances in The 2013 Spree Festival (Paisley) (see news) saw groups of enchanted children engaging in the Magic & Mayhem session with Tillie the naughty fairy and Eddie the stinky elf and also in Monster Hunting which included further pre-drama activities – creating lots of little Storymakers!