Karen Is Going Off-Broadway!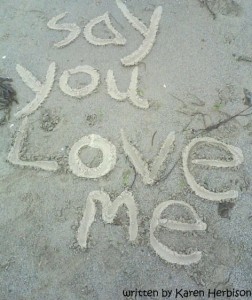 Karen's popular and hit play "Say You Love Me" is ready to take a popular Off-Broadway theatre venue by storm!
October/November 2016 will see Karen playing the piece to New York audiences with her original cast.
A collaboration with Mind The Gap Theatre  http://www.mindthegaptheatre.com/Home.html means that she'll also be working with her Punch Productions colleagues http://www.punch-productions.com/ to deliver a workshop based on the play to NY writers, directors and actors.
Exciting news indeed!
Say You Love Me at The Duplex http://www.theduplex.com/site/ Fri 28th Oct, Fri 4th & Sat 5th Nov 2016.