ROAR NEWS UPDATE!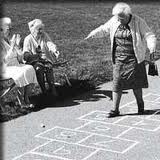 After a weekend of rehearsal the cast of "Roon Ma Bit" (including Karen of H-arts, actors & ROAR members / staff  / volunteers)  is ready to be performed.  This fantastic production will be premiering 8th May to an audience of just under 200 in Paisley's Wynd Auditorium.
Karen says:
"Working on this has been an absolute joy!  ROAR staff and management and have been so good to work with from the start and came up with a fantastic original idea which really ignited my imagination.  I've simply loved developing the project & writing the script from those first stories through to the hilarious and hardworking weekend we've just had.  Seeing folk of all ages and experience (actors to first-time performers) work together to produce the "magic" has been mighty rewarding!  I can't wait to see it all happen tomorrow"
All reports say that this proves to be a really special production with life stories and events being acknowledged & celebrated while looking to optimistic continuing life experiences.
Break a leg wishes to the cast, ROAR & H-arts!