TILLIE & EDDIE ARE A HIT IN THE MAGICAL SPIEGEL TENT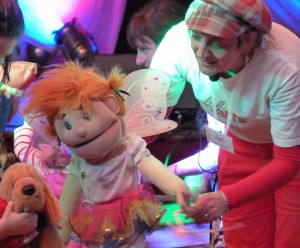 WOW!  Tillie the naughty fairy, Eddie the stinky elf and me LOVED our story telling session in the SPIEGEL TENT on Saturday!  The kids really enjoyed the story and drama session and engaged SO well!
Wednesday saw the equally popular book reading session going down a storm too.  For slightly older children this time, there was more focus on drama participation and development of their own story…What fantastic little story makers they are: One wee girl trotted up at the end and said she was going to be an author!  Fantastic!
Roll on the next ones!